Regular price
Sale price
$20.00
Unit price
per
Sale
Sold out
Description

Bigger size then most high street brands

7x 114ml

Unlock the power of nature with our revitalising Irish Moss Booster Shot, a harmonious blend of apple juice, ginger, lemon juice, and the ocean's treasure, Irish moss. This potent elixir combines the goodness of these natural ingredients to invigorate your body and elevate your wellness routine.

Key Ingredients:

1. Irish Moss: Harvested from pristine ocean waters in the North West Coast of Ireland, Irish moss is a nutrient-rich seaweed brimming with essential minerals and vitamins. Known for its soothing properties, it has been cherished for generations for its potential to promote overall well-being.

2. Ginger Juice: Infused with the fiery zest of ginger, our booster shot delivers a zing of vitality. Ginger has long been celebrated for its digestive benefits and its ability to provide a gentle warmth that wakes up the senses.

3. Lemon Juice: Our shot is punctuated with the bright tang of lemon juice, packed with immune-boosting vitamin C and antioxidant properties. It brings a refreshing zest that enlivens your taste buds and invigorates your day.

4. Apple Juice: Crisp and sweet apple juice adds a touch of natural sweetness to the blend. It's not only delicious but also provides essential vitamins and minerals, making it the perfect base for this wholesome concoction.

Benefits:

Digestive Harmony: The soothing qualities of Irish moss and ginger juice work together to support digestive comfort and ease any discomfort.

Immune Boost: Lemon juice, with its vitamin C content, bolsters your immune system, helping your body defend against the challenges of modern life.

Vital Nutrients: Irish moss offers a myriad of essential minerals like calcium, magnesium, and iron, while apple juice supplies potassium and other valuable nutrients.

Natural Refreshment: The combination of these ingredients provides a refreshing and revitalising experience that can help uplift your spirits and provide a natural energy boost.
Ingredients

apple juice, ginger juice, lemon juice, organically sourced chondrus crispus (Irish Sea Moss)
How to use

Indulge in the Irish Moss Booster Shot as a daily ritual to kickstart your day, provide a mid-day pick-me-up, or rejuvenate after a workout. Simply shake well, open, and savour the vibrant fusion of flavours and wellness benefits in each sip.

Experience the essence of the ocean and the earth with every shot of our Irish Moss Booster. Nature's gifts, thoughtfully blended, are now yours to savour, enhancing your journey toward a healthier, more vibrant you. Elevate your vitality, one shot at a time.

Unleash the power of Irish moss and embrace a harmonious life with this exceptional booster shot. Your path to wellness just got more vibrant, flavourful, and naturally invigorating.
Shipping

We aim to dispatch all Irish Moss Gel orders on Monday's and Thursday's

Please refer to our shipping policy page for full shipping information.
Share
View full details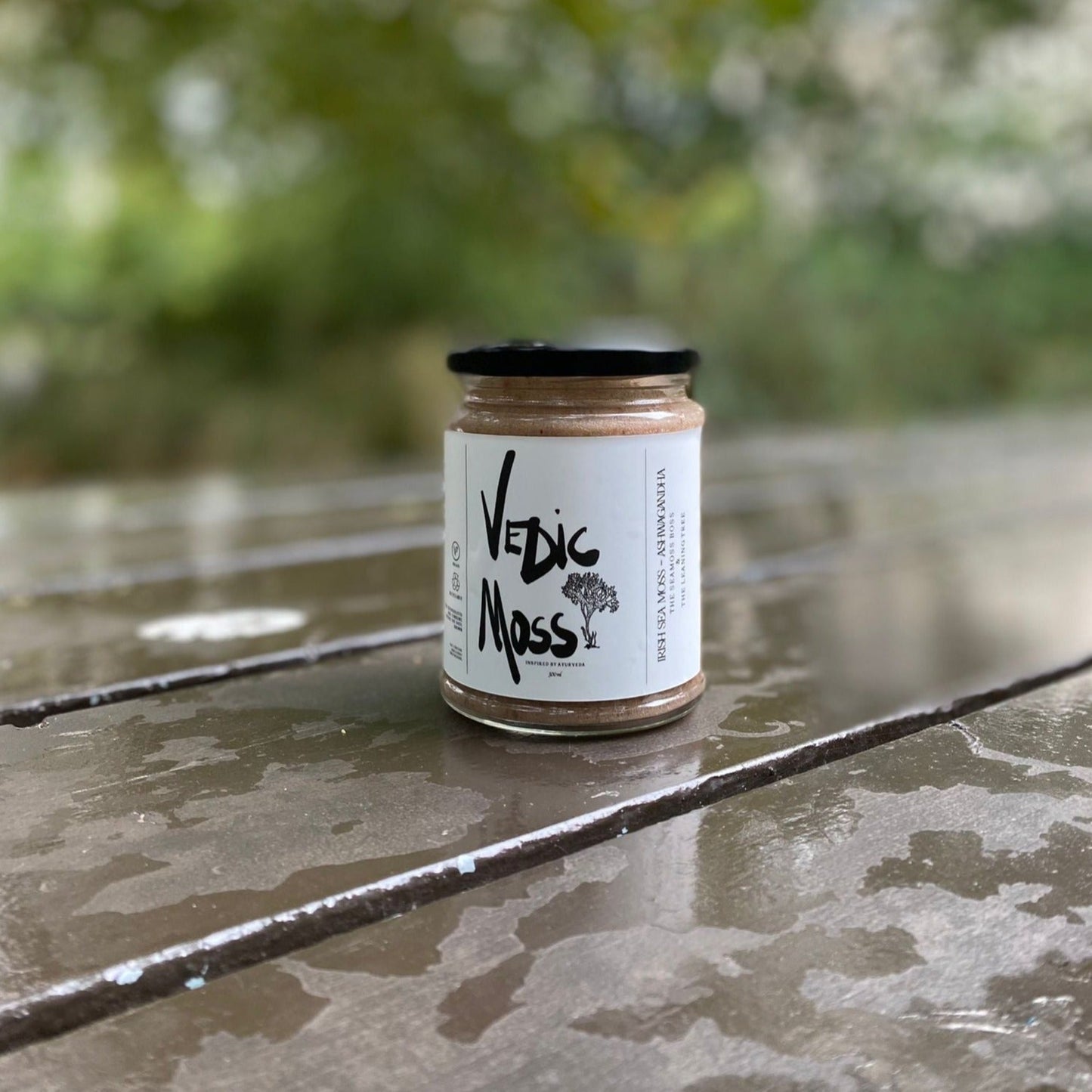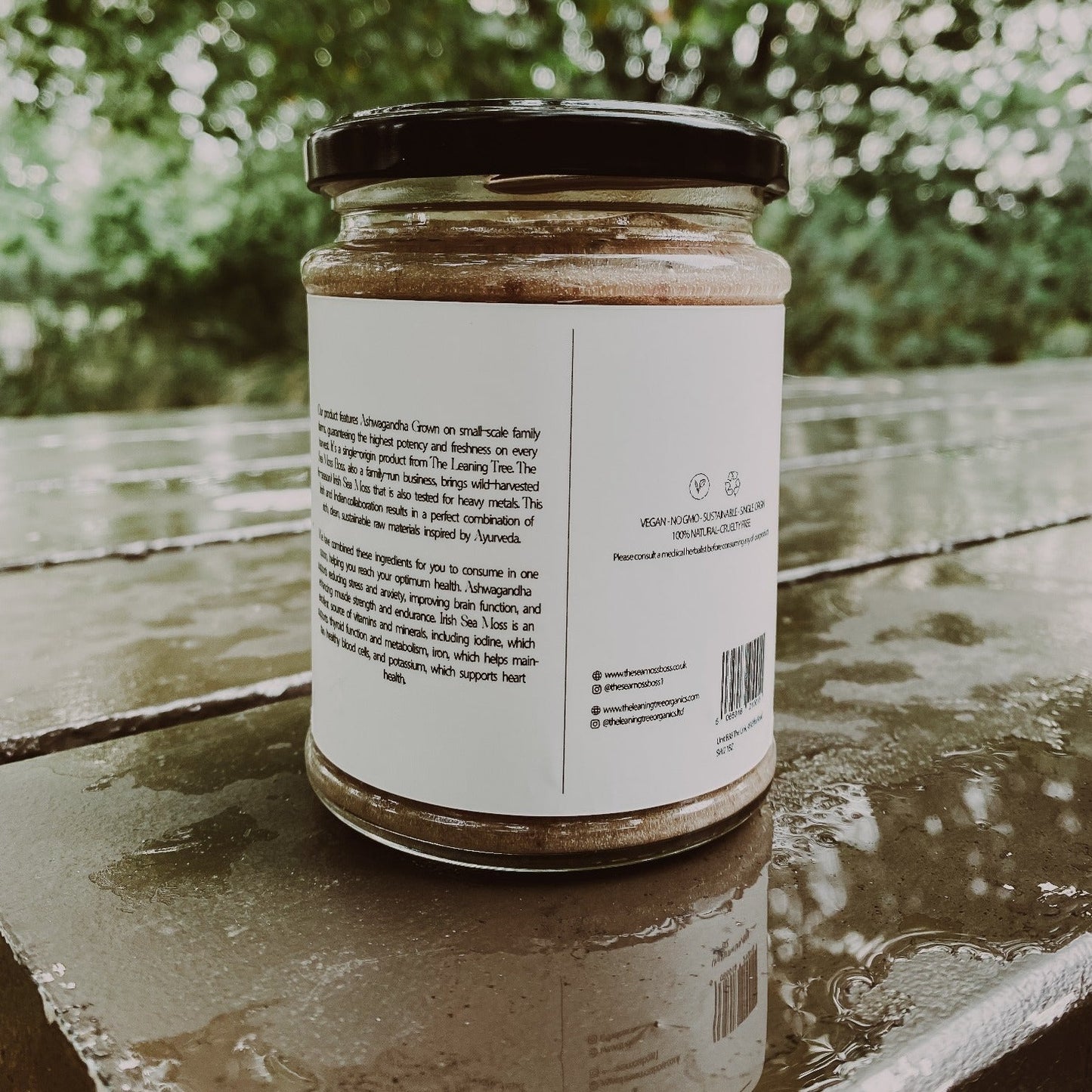 Inside sea vegetables
Only the best are included in our stock. Not only are they high in minerals and vitamins they enhance the flavour of your foods.
We go the distance and import from Ireland so you don't have to.